Applying For Equipment Lease-Financing Is Easy With Us....
Welcome To The Brockman Agency....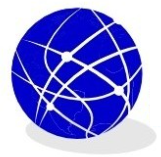 To Apply For A Lease Just Click On The Icon Below Where You'll Be Connected To Our Secure Application Portal. There Are Items You'll Need, So Be Sure To See The Item List Below Before Starting The Application Process. Be Sure To Have The Requested Information Handy As This Will Make The Process Easier
And Help Get Your Application Approved Sooner.
Thank You,
Application Department


Equipment Leasing Made Easy....
Items You'll Need During The Application Process...
Federal Tax Id / Copy Of Driver's License Or State Id (For Each Owner)
Personal Information For Each Owner / Signature Of Each Owner
Business Type (Sole-P, Partnership, S-Corp, Inc, Llc, Ect.) / Banking Information
List A Min Of One Trade Reference / Time In Business
Phone Number, Fax Number, Email Address / A Contact Name
Your Industry Type / Description Of Equipment / Vendor Information
You'll Be Asked To Verify Your Company Email
For Assistance Please Call Us...
(478) 785-6494 (OR) (888) 518-4689
Email: leasing@brockmanagency.com
We Look Forward To Serving You....
Thank You For Your Business!